« December 2007 | Main | April 2008 »
Tuesday, 22 January 2008
RIP Heath Ledger
It has been announced that Heath Ledger has passed away today. He was found in his apartment in NYC unconscious.
I honestly haven't been this shocked over a celebrity death since Aaliyah.
Ledger really had a lot of promise as an actor. Plus, everyone has been anticipating his role as the Joker in this summer's Batman blockbuster. He also has a daughter with Michelle Williams. He stayed out of the limelight, and lived a really down-to-earth low key life.
But all we can really do is send prayers and our thoughts to his friends and family.
Posted by Christine Dinh at 02:29 PM in Current Affairs | Permalink | Comments (0) | TrackBack
Tuesday, 15 January 2008
OWN it
So PEOPLE is reporting that the big kahuna, Oprah Winfrey, is set to launch her very own cable network, Oprah Winfrey Network (OWN), in 2009. Discovery Communications and Oprah will each own 50% of the network.
Posted by Christine Dinh at 05:02 PM in Television | Permalink | Comments (0) | TrackBack
Monday, 14 January 2008
Bust Out the Sasparilla Juice
Happy Birthday, Papa Smurf!
According to CNN, the Smurfs celebrated their 50th birthday today in Belgium. Read the article on their plans this year for the peace, love, and friendship bunch.
Posted by Christine Dinh at 04:57 PM in NATPE Birthday | Permalink | Comments (1) | TrackBack
Honest to Blog
Golden Globes 2008: Nominees & Winners

Best Motion Picture Drama
American Gangster
Atonement
Eastern Promises
The Great Debaters
Michael Clayton
No Country for Old Men
There Will Be Blood

Best Motion Picture Comedy or Musical
Across the Universe
Charlie Wilson's War
Hairspray
Juno
Sweeny Todd

Best Actress in a Movie Drama
Cate Blanchett, Elizabeth: The Golden Age
Julie Christie, Away From Her
Jodie Foster, The Brave One
Angelina Jolie, A Mighty Heart
Kiera Knightley, Atonement

Best Actor in a Movie Drama
George Glooney, Michael Clayton
Daniel Day-Lewis, There Will Be Blood
James McAvoy, Atonement
Viggo Mortensen, Eastern Promises
Denzel Washington, American Gangster


Best Actress in a Movie Comedy or Musical
Amy Adams, Enchanted
Nikki Blonsky, Hairspray
Helena Bonham Carter, Sweeny Todd
Marion Cotillard, La Vie En Rose
Ellen Page, Juno


Best Actor in a Movie Comedy of Musical
Johnny Depp, Sweeney Todd
Ryan Gosling, Lars and the Real Girl
Tom Hanks, Charlie Wilson's War
Philip Seymour Hoffman, The Savages
John C. Reilly, Walk Hard: The Dewey Cox Story

Best Supporting Actress
Cate Blanchett, I'm Not There
Julia Roberts, Charlie Wilson's War
Saoirse Ronan, Atonement
Amy Ryan, Gone Baby Gone
Tilda Swinton, Michael Clayton

Best Supporting Actor
Casey Affleck, The Assassination of Jesse James by the Coward Robert Ford
Javier Bardem, No Country for Old Men
Phiip Seymour Hoffman, Charlie Wilson's War
John Travolta, Hairspray
Tom Wilkinson, Michael Clayton

Best Director
Tim Burton, Sweeney Todd
Ethan Cohen and Joel Cohen, No Country For Old Men
Julian Schnabel, The Diving Bell and the Butterfly
Ridley Scott, American Gangster
Joe Wright, Atonement

Best Animated Film
Bee Movie
Ratatouille
The Simpsons Movie

Best Foreign Language Film
4 Months, 3 Weeks, and 2 Days (Romania)
The Diving Bell and the Butterfly (France and U.S.)
The Kite Runner (U.S.)
Lust, Caution (Taiwan)
Persepolis (France)


TV Drama Series
Big Love
Damages
Grey's Anatomy
House
Mad Men
The Tudors

TV Drama Series Actress
Patricia Arquette, Medium
Glenn Close, Damages
Minnie Driver, The Riches
Edie Falco, The Sopranos
Sally Field, Brothers & Sisters
Holly Hunter, Saving Grace
Kyra Sedgwick, The Closer


TV Drama Series Actor
Michael C. Hall, Dexter
Jon Hamm, Mad Men
Hugh Laurie, House
Jonathan Rhys Meyers, The Tudors
Bill Paxton, Big Love

TV Comedy Series
30 Rock
Californication
Entourage
Extras
Pushing Daisies

TV Comedy Series Actress
Christina Applegae, Samantha Who?
America Ferrera, Ugly Betty
Tina Fey, 30 Rock
Anna Friel, Pushing Daisies
Mary-Louise Parker, Weed

TV Comedy Series Actor
Alec Baldwin, 30 Rock
Steve Carell, The Office
David Duchovny, Californication
Ricky Gervais, Extras
Lee Pace, Pushing Daisies

So the Golden Globe winners were announced last night. Sadly, it didn't garner much viewership. But let's not place blame as to why it didn't come together, just live another day fashion-impaired since we didn't see the red carpet coverage, and congratulate all the winners.

I believe everyone who landed on the list is truly talented. Now, I'm pretty sure I'm biased since these were my last watched movies, but really, Lars & the Real Girl and Juno definitely were robbed. I wish I can recall where I read the article, but there was something recent in the past few months. But the jist of it was that while Little Miss Sunshine brought in good coverage for indie flicks, this year, indie films have not been receiving lots of love.

But enough about movies, let's talk about television.

Congrats to Jon Hamm and Mad Men! lovelovelove the show!

Perhaps, my adoration stems from being an advertising student and former agency intern, but the show would be amazing even if I had no point of reference. Or maybe I'm just envious that Don Draper gets to be a brilliant ad executive, take power 3-martini lunches, and has three lovers. If that isn't the life, I don't know what is.

So let's end with one of the best clips from television history (Note: please take into account that I've only reached my quarter life, and do not have a huge library of television moments.)

Posted by Christine Dinh at 04:06 PM in Events | Permalink | Comments (0) | TrackBack
Jason Bateman Is The Cheese to My Macaroni
Happy Birthday
Jason Bateman!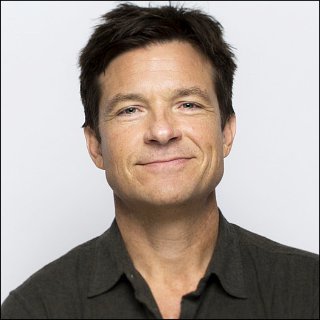 As far as boys go, Jason it totally boss.
If you haven't noticed, I just recently watched Juno this past weekend. And I do believe it's love. The film was absolutely brilliant. And if you ask me, I do believe they were robbed at the Golden Globes. Robbed, I tell you. But more on the Golden Globes after this.
Posted by Christine Dinh at 10:52 AM in NATPE Birthday | Permalink | Comments (0) | TrackBack
Wednesday, 09 January 2008
Happy NATPE Birthday to...
Happy Birthday
to

J.K. Simmons,
Joely Richardson,
Joey Lauren Adams,
Angela Bettis,
John Doman,

and the man who entertained me for
most of my childhood
on Nick at Nite,
everyone's lovable Gilligan,
Bob Denver.

Image Courtesy of GrumpyGamer
Posted by Christine Dinh at 05:15 PM in NATPE Birthday | Permalink | Comments (0) | TrackBack
Wednesday, 02 January 2008
Happy New Year!
Happy New Year, Friends!
2008 looks promising,
and hopefully, we can move on from
2007, the year of mugshots and babies,
and start afresh.
And if I must say, I've never had
more of a craving for life than I do right now.
So let's make the most of this Writers' Strike,
and go outside, do something proactive, and meet new people.
Before we do, let's stop and give a nice NATPE birthday shout out
to those who get to keep the festivities going today:
Taye Diggs
Cuba Gooding Jr.
Kate Bosworth
Todd Haynes
Paz Vega
Tia Carrere
Dax Shepard

Posted by Christine Dinh at 04:53 PM in NATPE Birthday | Permalink | Comments (0) | TrackBack